FEARLESS FORCE
Public Speaking for Visionary Women Leaders
Our signature program is an expression of our global commitment

to elevate women's voices and amplify the reach and impact of their message.
We have gathered on 4 continents, with diverse women ready to step into the spotlight and share their story. We have had women participate with a range of experiences, from novice speakers and recent entrepreneurs to seasoned speakers and performers. Past participants include Executives, Journalists, Professional Actors, Social Entrepreneurs, Coaches, Small Business Owners and even a Medium.
Two CoFacilitators lead each circle through a truncated version of our Story Doula Process, which includes a Two Day intensive, 3 1-1 Coaching Sessions and a Final Presentation. We produce a live event on the 6th day where the participants share their original speech in front of an invited audience. This event is also professionally recorded and photographed so that the speaker has collateral to share their message and appear on bigger stages.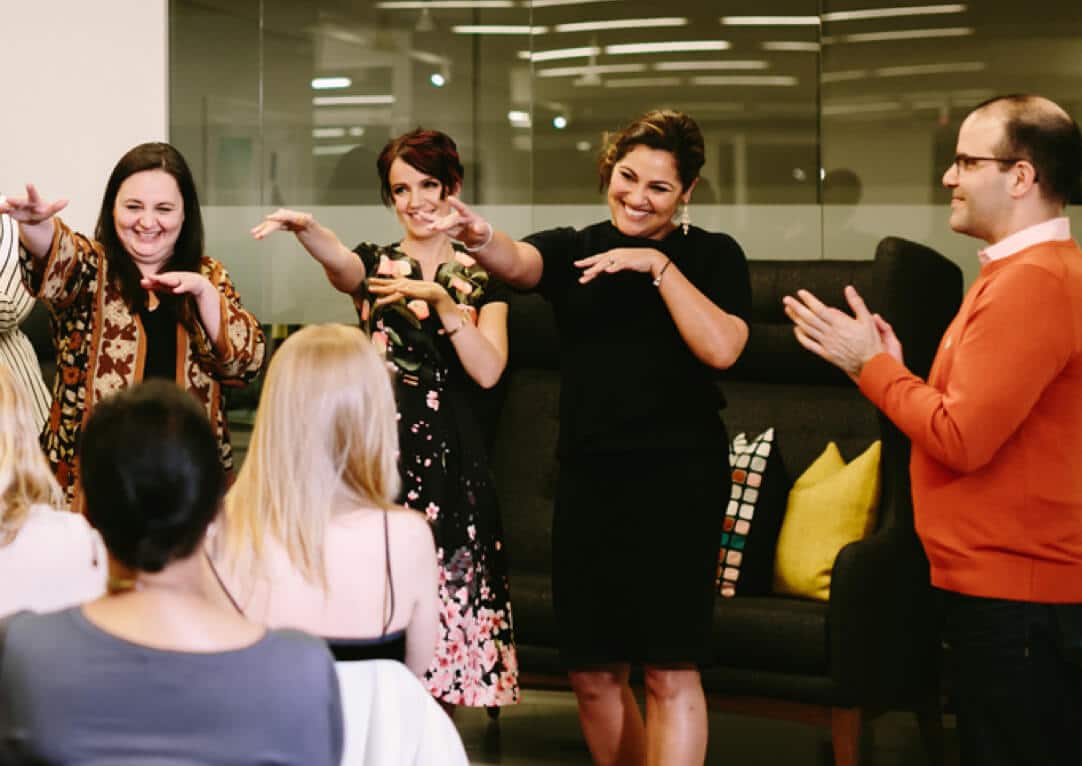 Our participants have gone on to global speaking careers, TEDx stages, launched coaching practices, written books, started new businesses and have even, on threat of leaving their companies, been given the opportunity to build their dream job.
What You Get
Breakthrough in Speaking
with Authenticity,
Vulnerability and Power

1 Original 12-15 Minute Signature Speech

2-Day Intensive Workshop (Nourishment and conversation provided)

3 Private 1-1 Coaching Sessions

Live Event

1 Live Recording of Original Speech with an Audience

Photos (N/A for Virtual Version)

Global Community of Fearless, Entrepreneurial, Dynamic Women
ARE YOU READY TO

JOIN THE FORCE

?
 UPCOMING SCHEDULE
TBD
If you would like to nominate yourself, please share with us your name and what it is that you would like to speak about.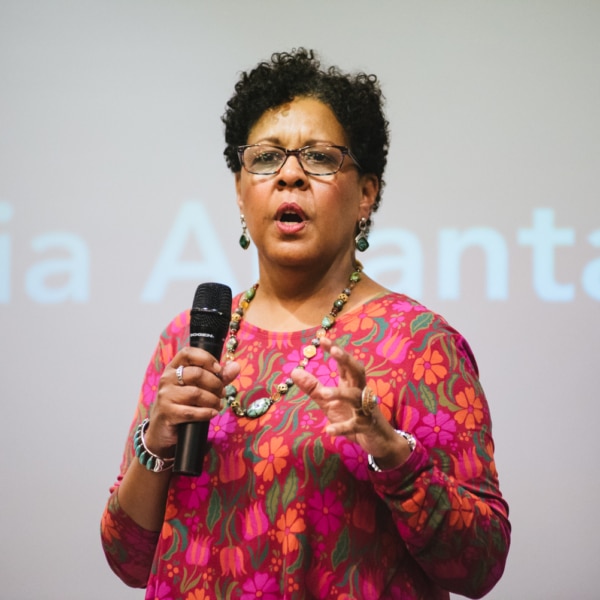 Eduardo created an energetic supportive environment

that was totally disarming and relaxing.
We had an outstanding group of women each with her own special sauce. I signed up for Fearless Communications hoping for assistance on my presentation skills. At best, I thought I would remove some blockages. Instead, I got so much more. The experience left me charged-up and focused.
—Lucia Alcantara
President, Futures Today Consulting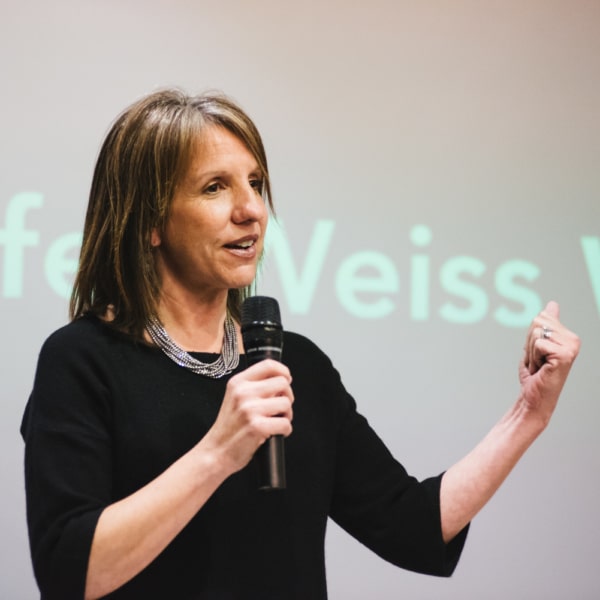 What an amazing resource

– and gift – is the Fearless Communicators workshop.
Eduardo's method is equal parts gentle, supportive, rigorous and bold – and Eduardo, himself, a superior coach and leader. The experience has been invaluable. I have a story to tell! And thanks to Eduardo I now have the tools, frame, perspective and strength to share it with the world. THANK YOU.
—Jennifer Weiss Wolf
VP Development Brennan Center for Justice,
Tampon Crusader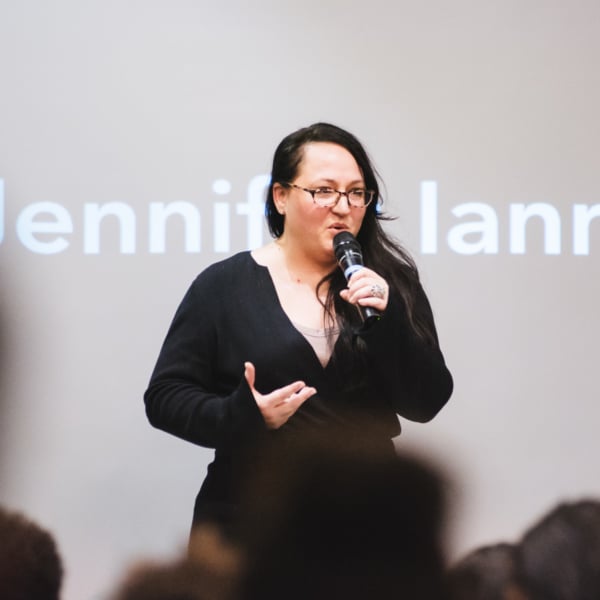 Eduardo has a special gift

in reaching deep inside you to pull out your truest, most sincere message.
He does so in a space that is welcoming, non-judgmental — and above all FUN! For those of us crafting a serious message to create change in the world, it's easy to slip into over-serious mode, making the process and the talk itself very academic. In the Fearless world, however, we leave the academic behind and get into what really tells the poetry of the "why" behind the "what." It is storytelling training at its finest.
—Jennifer Iannolo
Founder & CEO, Imperia
The Fearless Communicators training with Eduardo was truly a

once-in-a-lifetime experience.
Not only did I overcome my fears around public speaking, visibility, and looking 'perfect', I learned how to use my body and breath in speaking, and also the art of crafting one's own speech. The format – which included a weekend intensive, support from like-minded women and live coaching from Eduardo and Ben over a span of a few days before our event, was extremely transformative. I appreciated that we were guided to come from a place of speaking from our heart's wisdom and truth. The speaking experience itself was so much fun! I'm grateful to Eduardo for creating this amazing forum for women leaders, to get out of our way, and share our message in a fearless way!
—Sarika Jain Patel
Love and Relationship Coach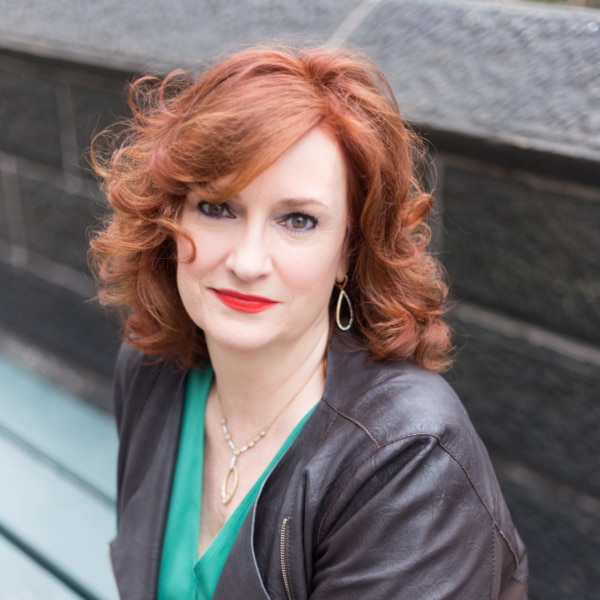 Eduardo is one of the most gifted, dynamic and charismatic speakers/coaches

I have had the privilege and honor of working with.
In fact, I nicknamed him the "fully engaged star player" because he is truly and genuinely a shining star. What distinguishes him from the majority is not only his caring and giving nature, he is transforming women all around the world. By imparting his many extraordinary gifts and knowledge, he takes them on a journey of self-exploration, reflection and evolution. He is one of the most thoughtful and clever individuals I know with the most brilliant balance of depth and humor that resonates through everyone he touches. Most of us can only dream of achieving in a lifetime what Eduardo has accomplished in the last year alone and the crazy thing is, he's just warming up. I turned incredible corners working with Eduardo and he is now my forever friend and "go-to" speaking guru.
—Suzanne kelly