Eduardo Placer

(he, him, his)


Founder of fearless communicators® and

Story Doula
As a global facilitator, Eduardo has led workshops and spoken with groups at HBO, Google, Bank of America- Merrill Lynch, Yale, The Juilliard School, and the Wharton School of Business. Private clients include Industry Leaders, CEO's of start up companies, UN Diplomats and social activists. Prior to focusing all his energy on Fearless Communicators, he was a professional actor for 15 years, working all over the US in over 38 plays and musicals.
When he is not "story doulaing" or spontaneously breaking out into song and dance, he is probably bringing together diverse communities in a celebration of what is positive and possible. This includes leading workshops at the Muslim Jewish Conference, global work on inclusive masculinity, LGBTQIA activism & advocacy and events around a passion project called THE BIG SING ALONG. Other projects include Carnegie Hall's The Somewhere Project, The Daedalus Project at the Oregon Shakespeare Festival and Fearless Futures Campaigns for the SCHAP Community School in rural SE Kenya.
Eduardo serves on the Board of THE OUT FOUNDATION and the Cuban American Alliance for Leadership and Education. He is also an avid Cross Fitter, and like most avid Cross Fitters will talk about Crossfit any time he's asked.
BA English University of Pennsylvania MFA Acting, University of California San Diego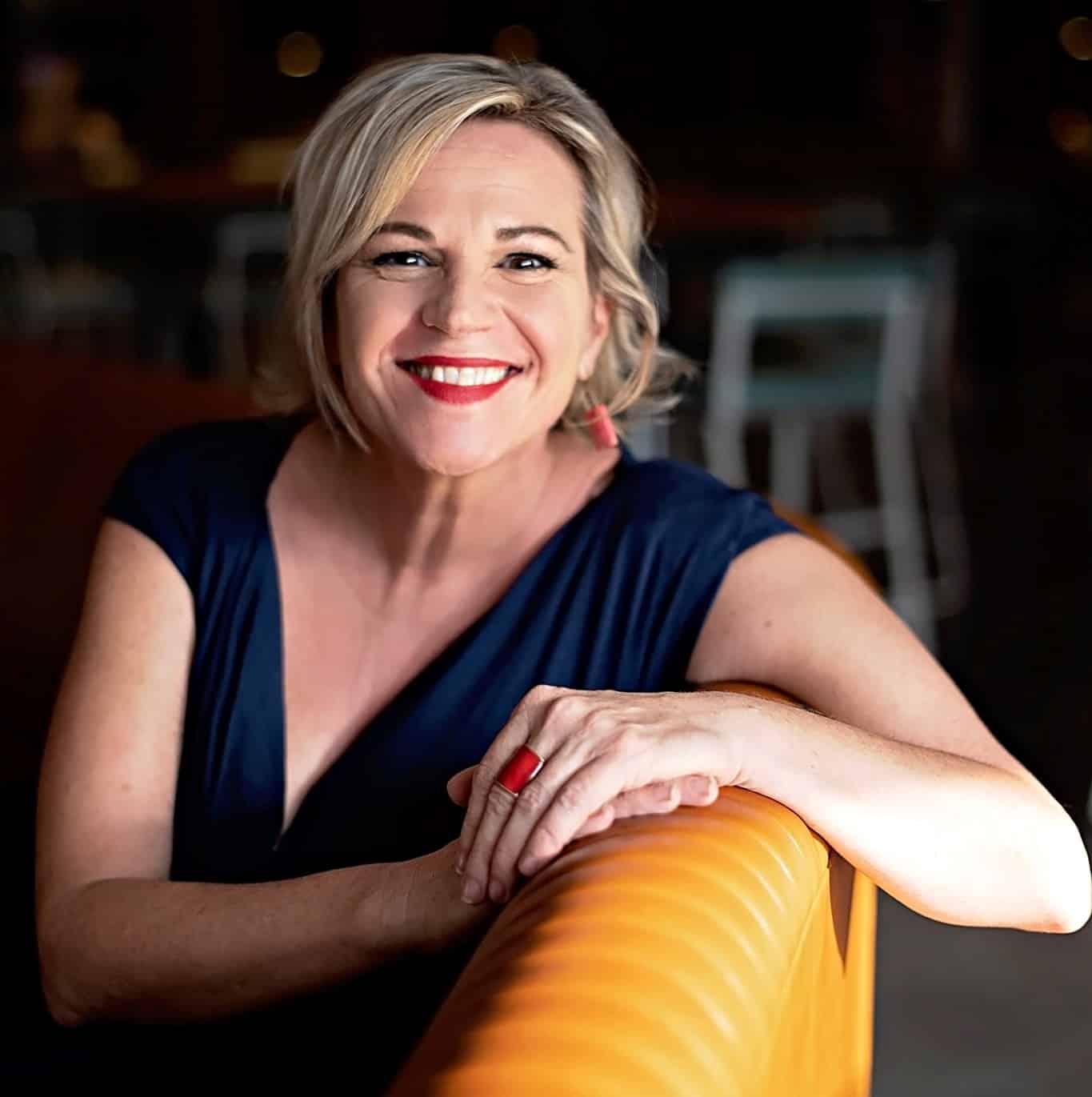 Debra Driscoll

(She, her, hers)
LEAD FEARLESS Facilitator and PROGRAM MANAGER
Debra is a professional story facilitator, applied theatre practitioner, writer, speaker, and coach. She has developed a strong framework for intuitive listening, embodied action, and intentional engagement of individuals, teams, and communities.  As an author, facilitator, and coach, Debra has developed a strong framework and passion for stories and their ability to create connections.
Since January 2019, Debra has worked with Fearless Communicators and has brought her love of story to the Fearless community as a facilitator and coach for the Fearless Force and Your Story Now programs. Debra participated in the original Fearless Force Circe in New York City.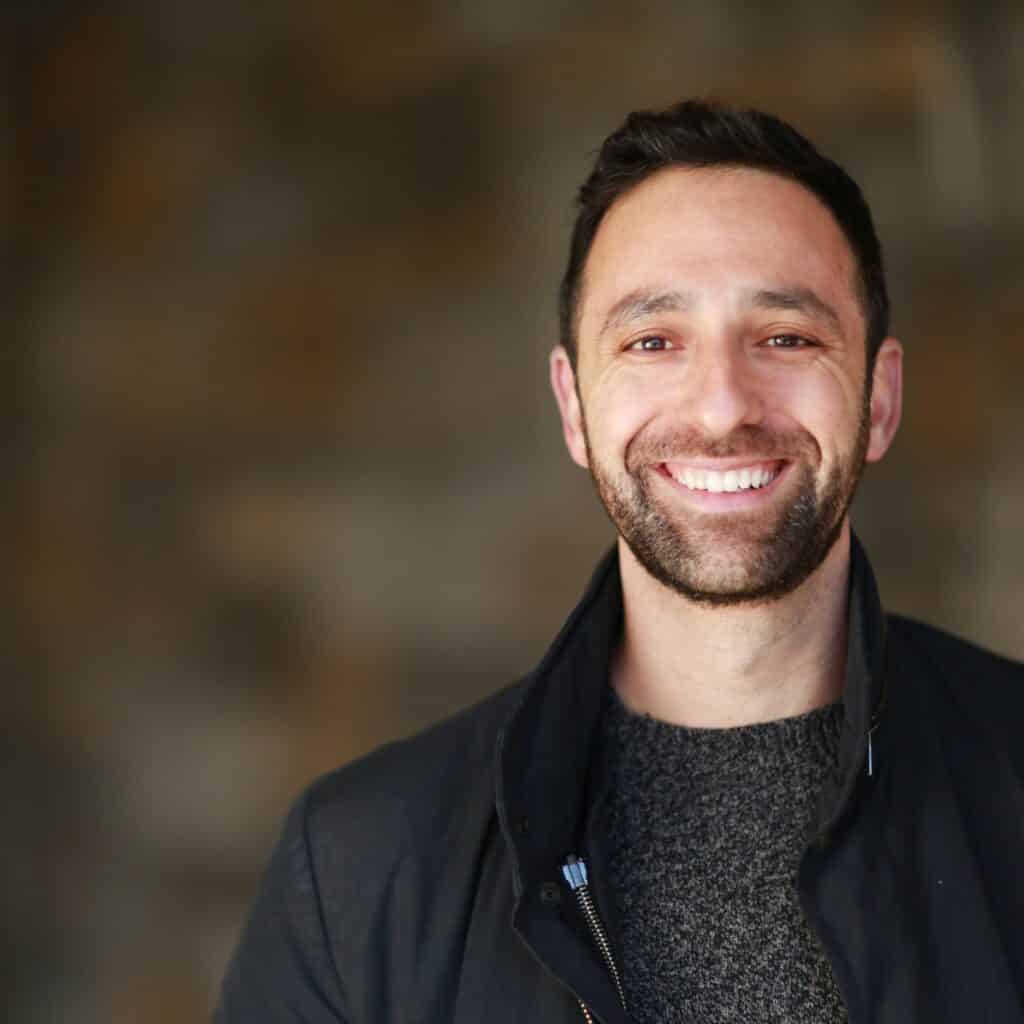 Benjamin Pelteson

(he, him, his)
 LEAD Fearless Facilitator and Program Manager
Ben Pelteson is a theater maker, educator and communications consultant based in Brooklyn, NY. A professional actor for over a decade, he has appeared on major stages across the US and onscreen (Homeland, The Americans, Unforgettable, Law & Order, and StartUp, among others.) Ben is the former National Outreach Director for Broadway Impact, an organization of theater artists and fans mobilized in support of marriage equality, and was co-Curator of the first ever Daedalus Film Fest in Ashland, OR. As an independent coach for actors, his clients have won roles on- and off- Broadway as well as on television. He joined the Fearless Communicators team in 2016 and co-taught the first cohort of A Fearless Force for Visionary Women Leaders with Eduardo Placer. He has one houseplant, a ficus named Pam, who is miraculously still alive. BFA in Theatre, Carnegie Mellon University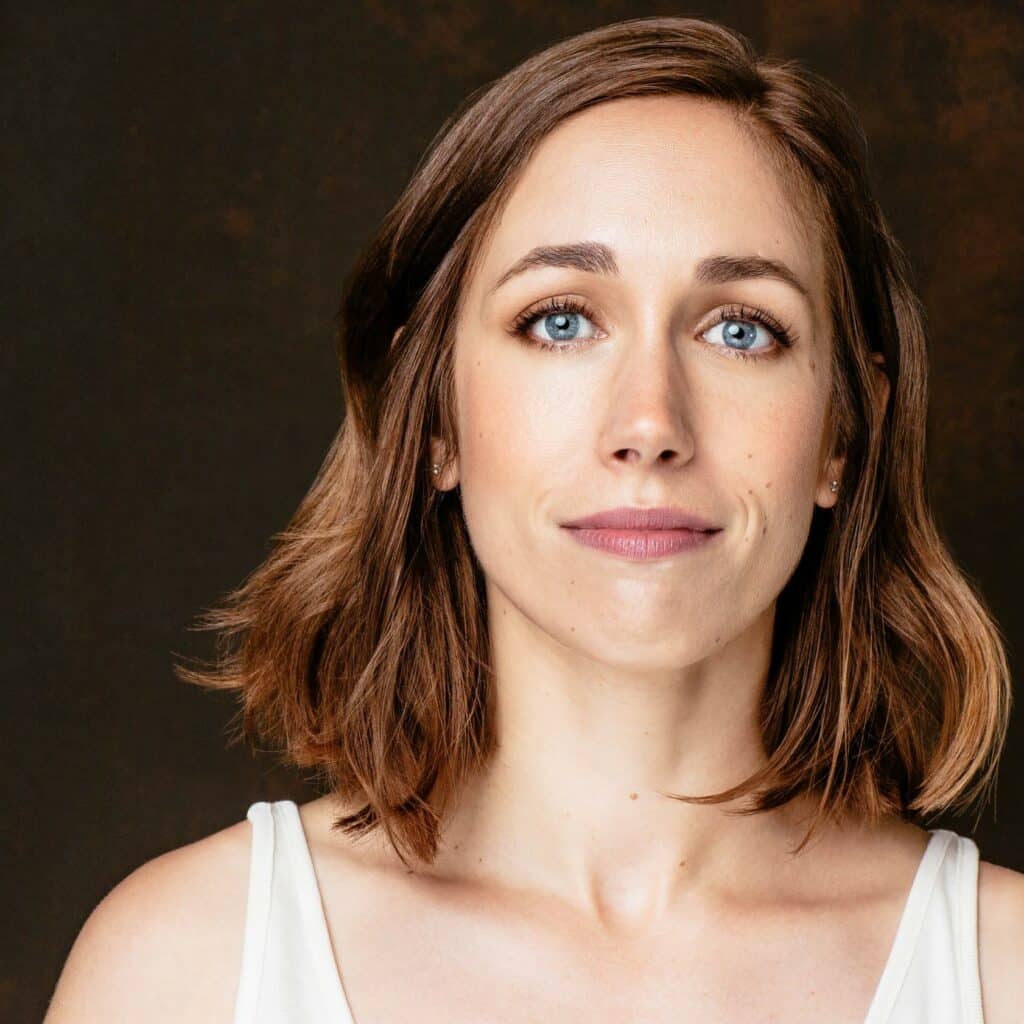 Emily Shain 

(SHE, HER, HERS)
Fearless Facilitator
Emily Shain is a professional actor, teacher and coach based in New York City. She has been on stages across the US as well as on the small screen. As an acting teacher, Emily has taught at NYU, New York Film Academy, UCSD and New Mexico State University Las Cruces. Emily is a partner with the Back Room Shakespeare Project and co-founder of Performing Prose. She loves reading, listening to podcasts and escaping the city for the great outdoors.
Johann George

(he, hIm, his)
Fearless Facilitator
Johann George is an actor and storytelling coach based in New York City. He has performed on stages across the country such as Actors Theatre of Louisville, 5th Avenue Theatre, Theatre Under The Stars, and the Marriott Lincolnshire. As a facilitator and coach, Johann has helped leaders from all walks of life navigate performance anxiety and take the first step to share their story. His clients range from a rare disease advocate in Alabama to a nonprofit leader in Malawi to student figure skaters in Harlem. Johann holds a BA in Theatre from Northwestern University and is a proud graduate of The School at Steppenwolf.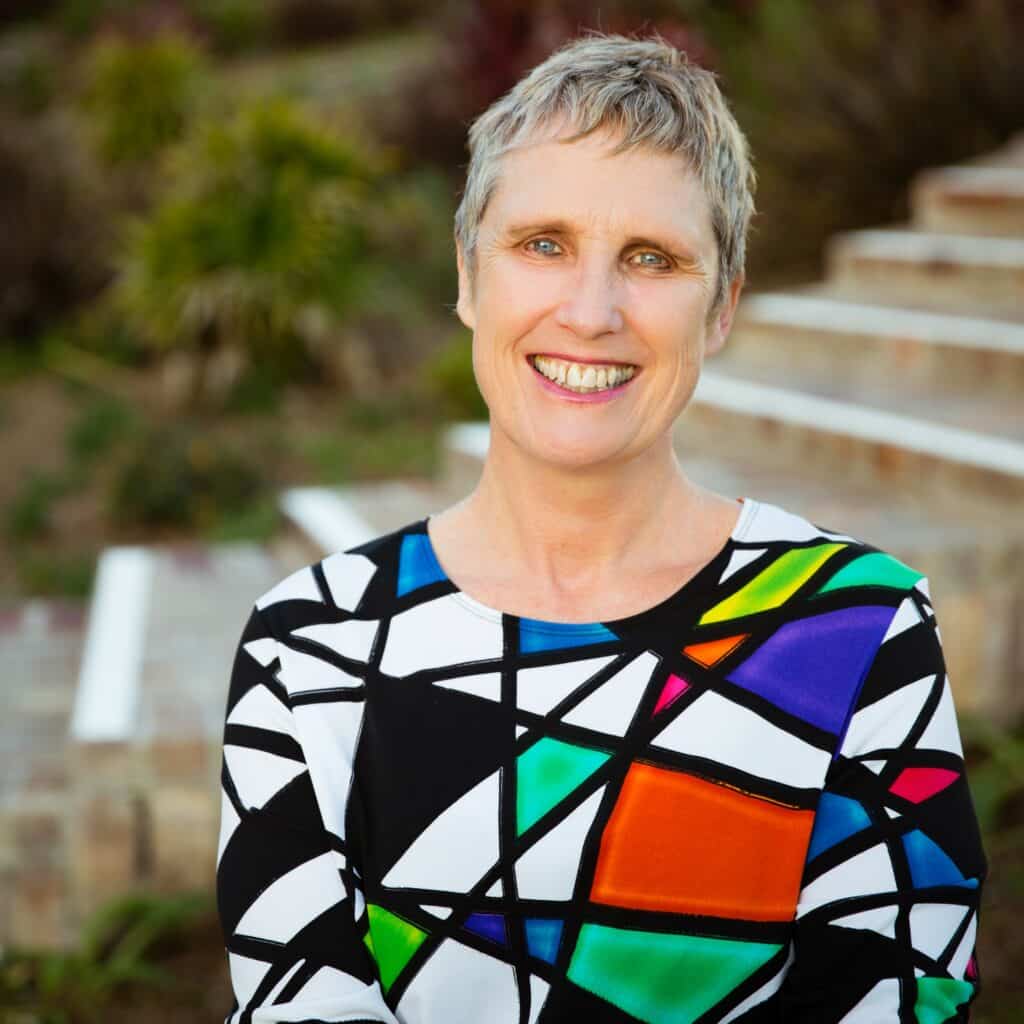 Johanna de ruyter

(SHE, HER, HERS)
Fearless Facilitator
Johanna has professionally performed, presented, and facilitated on national and international stages. She is an accomplished theater practitioner, working for over 25years as a performer and collaborator on various award – winning theater projects both nationally and internationally. Johanna is a performing artist with a speciality in translating this influential skillset to support people in learning to communicate dynamically with their audiences. As a trained Remedial Masseuse, Martial Artist and Improvisor/Performer Johanna is both passionate and fascinated with the complementary relationship of the body within the dynamics of communication. She created her company, Moving Communication to reposition the body as a dynamic element to move communication either internally (self – talk) or externally (group). She designs and delivers training and coaching programs to meet distinct learning outcomes for companies such as Vodafone, National Australia Bank, Qantas, AMP, Coca Cola, GlaxoSmithKline, Medibank Private and University of Technology Sydney.  In addition, she has facilitated Leadership Presence training programs including Storytelling for business communication throughout the Asia Pacific region. She completed the Fearless Force program Circle 8 – you can see her presentation here. 
Kate Hurster

(SHE, HER, HERS)
Fearless Facilitator
Born and raised in St. Louis Missouri, Kate has her BA in psychology from Swarthmore College. After a career in psychiatric research, Kate received her MFA in Acting at the National Theatre Conservatory at the Denver Center Theater Company. Kate soon moved to Ashland Oregon, where she has been a member of the acting company at the Oregon Shakespeare Festival for the last 10 years, performing in over 30 productions of Shakespeare, musicals, new works, and classic plays. Kate has also been seen onstage at the Denver Center Theatre Company, Shakespeare Theater of DC, Chautauqua Theater Company, among many others. Kate is a certified phlebotomist, avid runner, baker of rustic artisan bread, and, with her husband Al Espinosa, she wrangles their two amazing toddlers, Esperanza and Gustavo.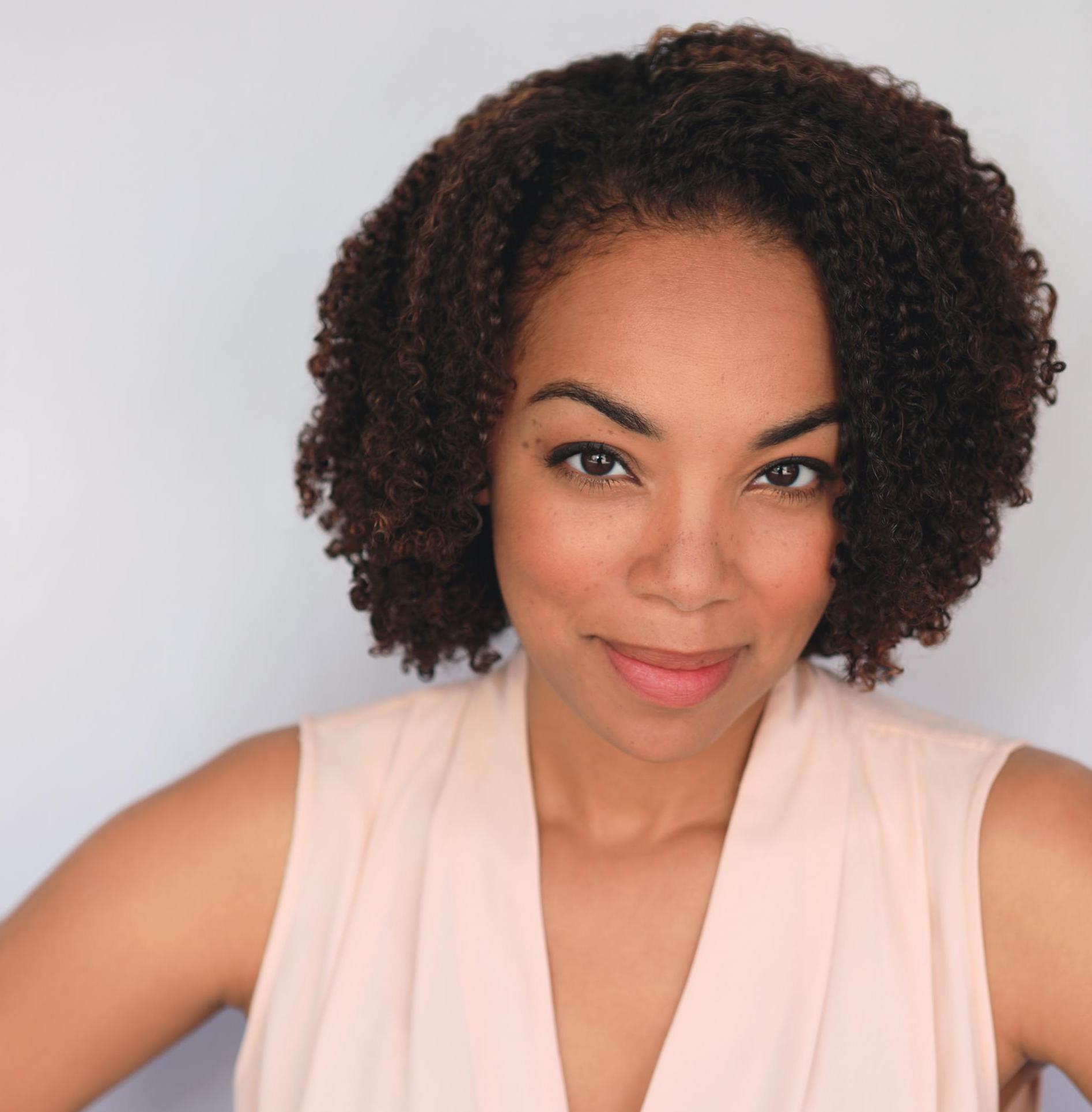 Keiana RicharD

(She, her, hers)
Fearless Facilitator
Keiana Richárd is a native of Nashville, TN. Her theatre credits include, New York: Lincoln Center's Tony-nominated Broadway production of Dividing the Estate, The Pearl Theatre Company's Ghosts, The McCarter Theatre's Eclipsed, and The Public/Sundance Lab's reading of Forgotten World, Los Angeles: Rogue Arts Ensemble's Wood Boy Dog Fish, The Hudson Theatre's Good People, and Center Theatre Groups The Trip To Bountiful. Film/T.V. include projects such as Mid-City Blue, Adult Swim's Delocated, and NBC's The Player. She has taught Public Speaking, Voice & Speech, Movement, and Acting at UCSD and New York Film Academy. Keiana has also worked as a teaching artist with the Unusual Suspects Theatre Company and East LA Classic Theatre, outreach groups that use the arts to serve underserved communities. She loves how the arts can empower and give a voice to people from all walks of life! Keiana lives in Los Angeles, California.  MFA in Acting, University of California San Diego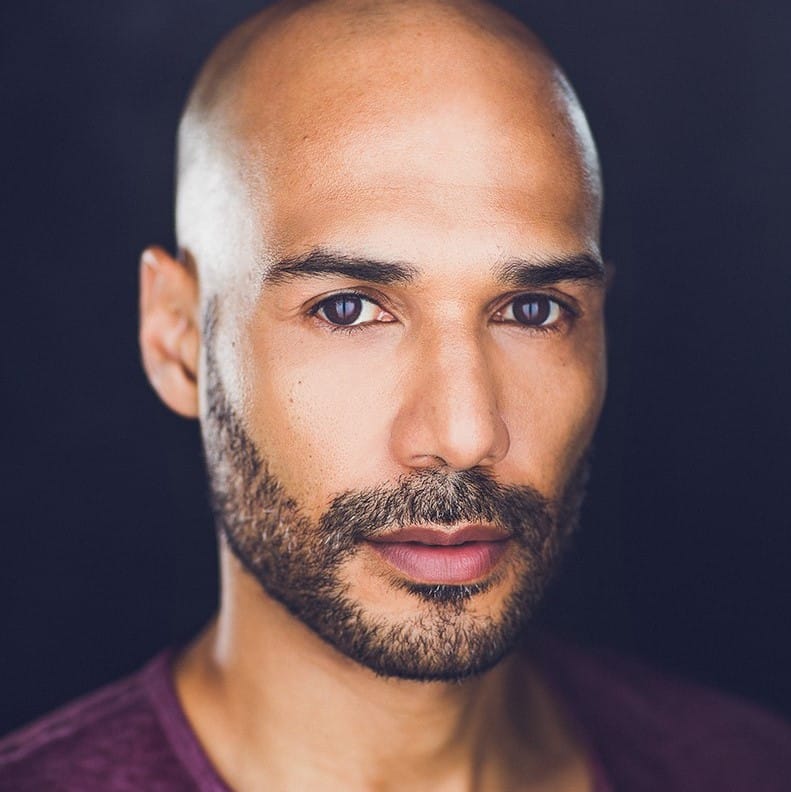 Luis Carrasquillo

(He, Him, His)
Fearless Facilitator
Luis Carrasquillo (aka Vega) is an actor, writer, and educator. His theater credits include: The national tour of the Tony Award-winning production of The Humans, Where Storms are Born at Williamstown Theater Festival, Tell Hector I Miss Him at Atlantic Theater Company, Seize the King at La Jolla Playhouse, and The Underpants at The Old Globe. On screen, Luis has appeared on Madam Secretary and in Fox Searchlight's Another Earth. The Last Barnstorm, a play he wrote, has been workshopped at both the Skirball Cultural Arts Center in LA and the Austin Latino New Play Festival. Luis has taught at UCSD and The New York Film Academy. He holds a BA in English from Columbia University and an MFA in Acting from UCSD.
Mark Bedard 

(HE, Him, His)
Fearless Facilitator
Mark Bedard is a theatrical storyteller with years of experience navigating and/or poking the public eye.  As a coach his work has ranged from interview prep to camera work to monologue coaching.  Teaching has included countless workshops, prologues, and school-visit programs.  Mark wrote and performed in his own adaptation of The Marx Brothers musical The Cocoanuts, and also the Daedalus AIDS Benefit as well as multiple School-Visit Program presentations.  As a professional actor he has appeared on stages across the country and more recently onscreen (Evil, Madam Secretary, The Good Fight, Instinct, The Knick.) He is based out of Brooklyn NY and is quite pleasantly surprised to be working with Fearless Communicators, since his relentless torturing onstage of founder, Eduardo Placer, was legendary. BA from University of California Irvine.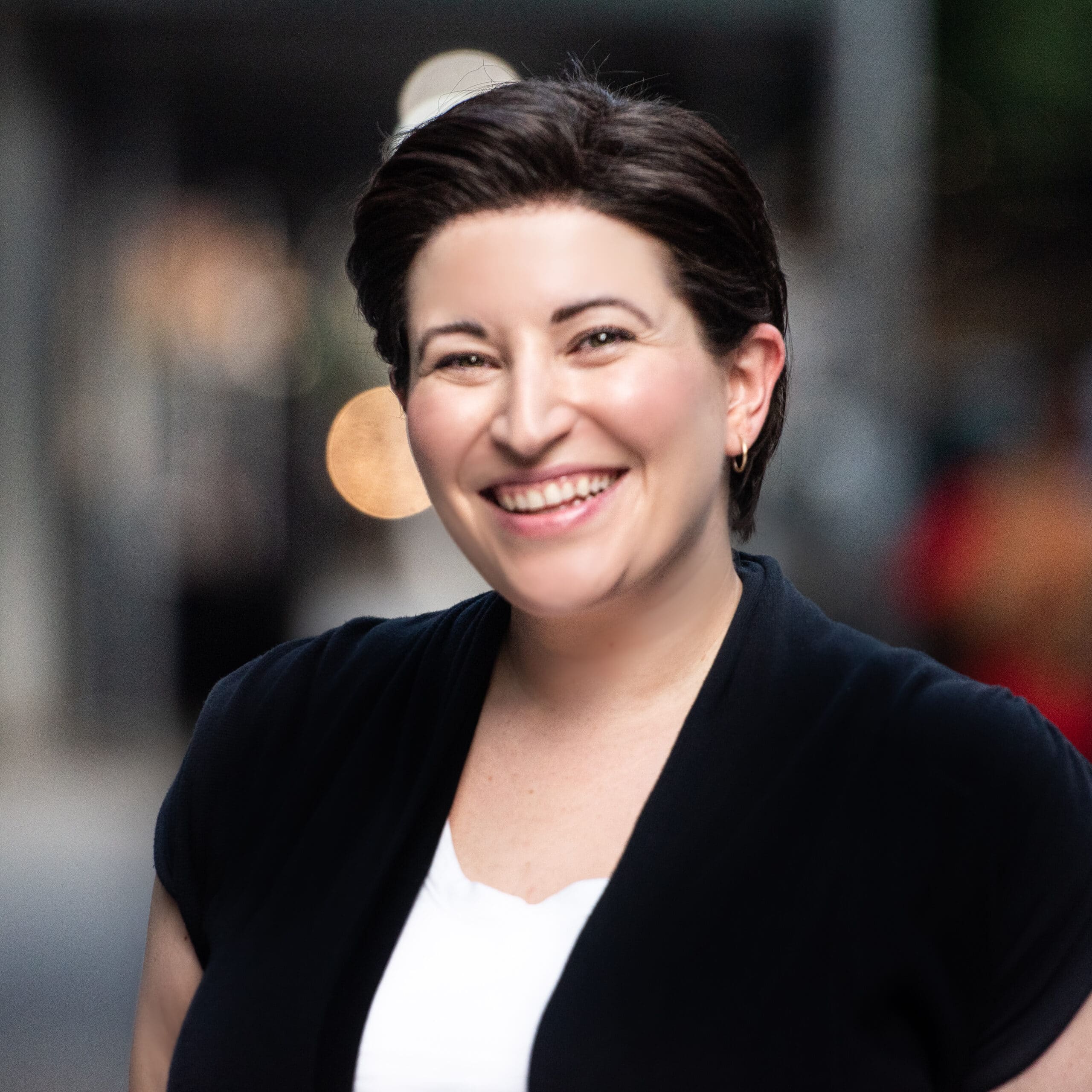 Molly Mermelstein

(she, her, hers)
Operations Manager
Molly is an arts administrator and events specialist based in NYC. Originally from the Bay Area, she studied Theater and Psychology at Occidental College in Los Angeles. She has worked for over a decade in all aspects of theater, from acting and voice over, to directing and stage management. She has also worked extensively as an arts teacher with Palo Alto Children's Theatre, Projects in Education Story Theater, and Broadway Classroom. At the same time, she was member of the Theater Management and Events teams at New World Stages, a multi-use performance space in NYC, housing 7 concurrent theatrical productions and events ranging from movie premiers to multi-track corporate conferences. She wore many operational and managerial hats there, her favorite of which being the Associate Producer of the Glam Award winning So You Think You Can Drag?, a large-scale weekly drag competition. She is thrilled to be bringing her experience in operations and program management to the Fearless team!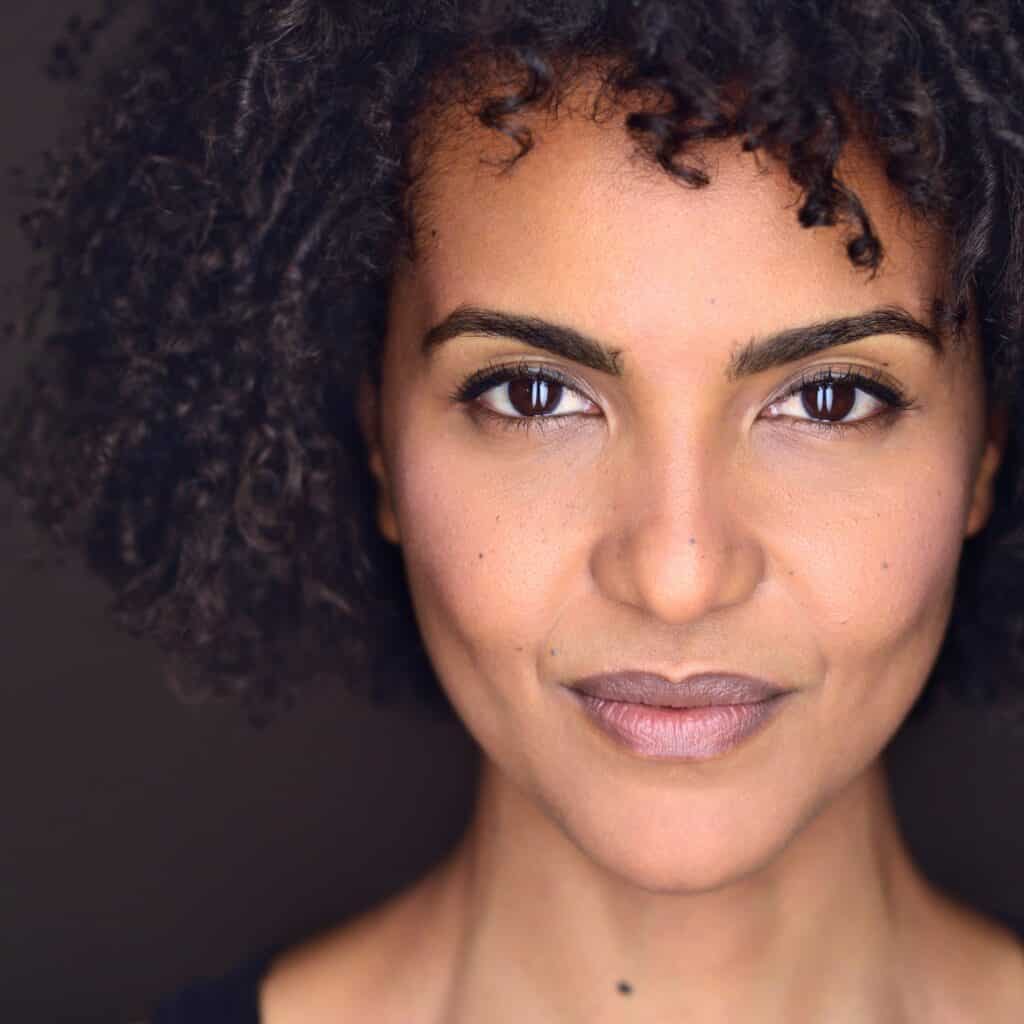 Rebecca S'manga FRank

(She, Her, Hers)
Fearless Facilitator
Rebecca S'manga Frank is an actor, writer, director, and passionate developer of new work in the Theatre Arts. She's worked at the Oregon Shakespeare Festival, Red Bull Theatre, Sundance Theatre Lab in Morocco, New York Theatre Workshop, California Shakespeare Company, and many off Broadway and regional theaters. TV credits include: Elementary (CBS),  Prodigal Son (FOX), and an upcoming release on Apple TV. She's a member of Society Theatre Co. based in New York. Rebecca holds a B.A. in Creative Writing from Mills College and an MFA from NYU's Graduate Acting program at the Tisch School of the Arts. This summer Rebecca was commissioned by Hillel International to pen "A Psalm for Racial Justice" for the Days of Awe. She is a 2021 New Jewish Culture Fellow and LABA New York Fellow. Rebecca proudly creates work from a  deep love of her Swazi, Jewish, American roots, and is committed to using her work as a force to advocate for the dignity of Black lives.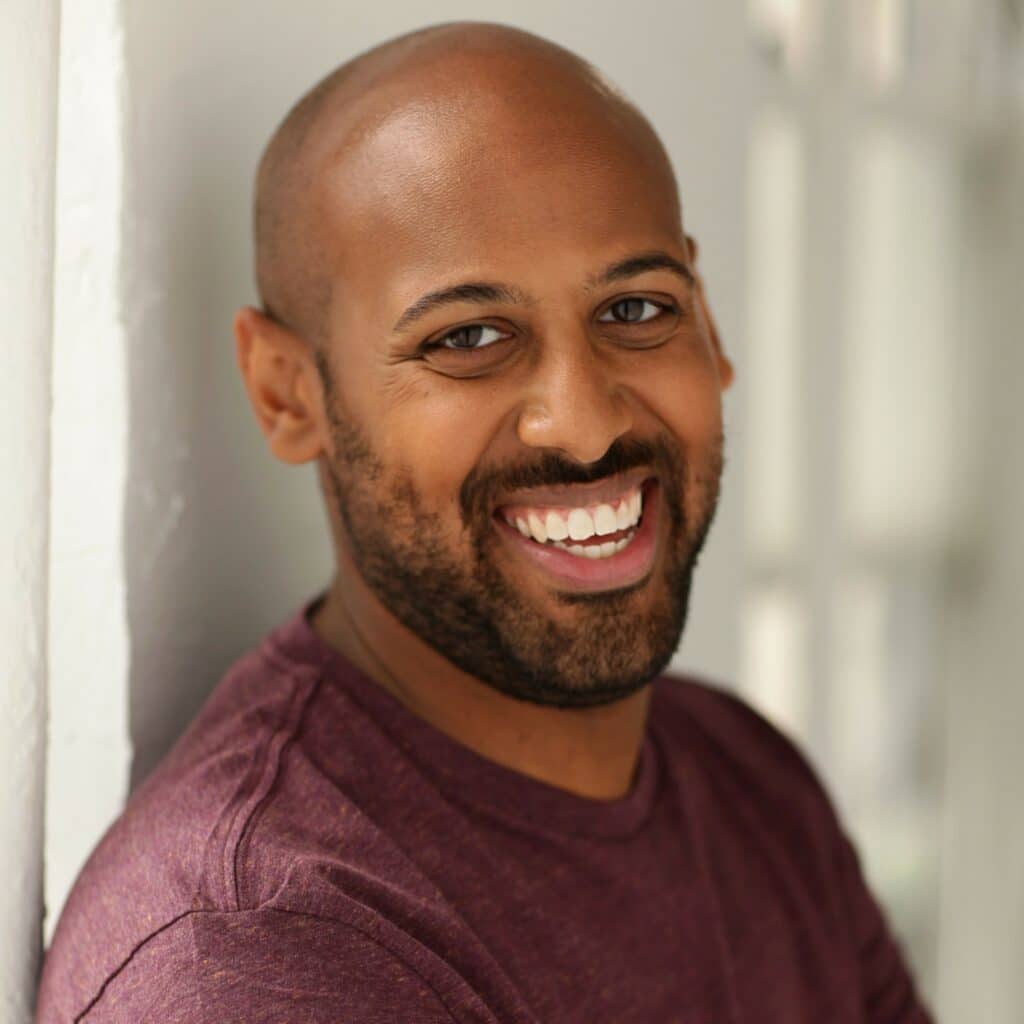 Yonatan Gebeyehu

(He, Him, HIs)
Fearless Facilitator
Yonatan Gebeyehu is a professional actor and educator based in Brooklyn, NY. As an actor, he has performed on stages across the country, most recently Off- Broadway at Theatre for a New Audience in New York City. He has recently been seen on screen on the TV shows Madam Secretary, Elementary, Prodigal Son, and more. He has taught acting and public speaking at the University of California San Diego, NYU, and The Shakespeare Theatre Company.  He is very passionate about widening the scope of diversity and inclusion in the arts and wants to make acting and public speaking training more accessible to all young artists who wish to train. He's a Taurus and proud of it! BA in English Literature from Columbia University, MFA in Acting from the University of California San Diego.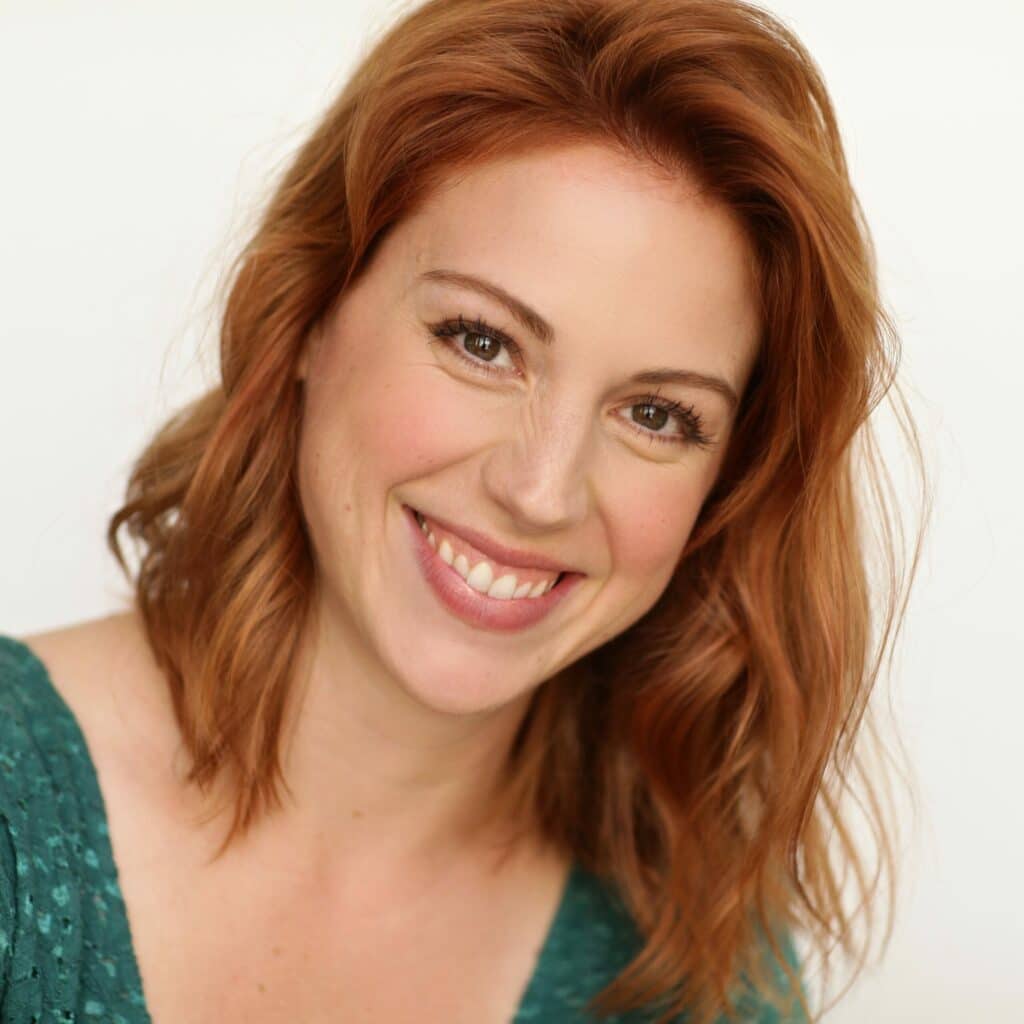 Caroline Siewert

(She,her,hers)
Fearless Facilitator
Caroline received her BFA in Drama from New York University and her MFA in acting from UCSD. She has performed at the La Jolla Playhouse, with the Chautauqua Theater Company and as an ensemble member in the Public Theater's Shakespeare in the Park. She has taught both acting and public speaking at the university level and continues to seek opportunities to help others better understand and strengthen their communication skills. Caroline has had almost every cliched actor day job in the book and is happiest reading, taking a walk, getting way too invested in Duo Lingo lessons or binging great TV.  She currently lives in New York with the world's most excellent cat, Smokey Ray.