We all have a story of where our fear of public speaking begins

–a moment when someone says something that stops us from speaking up and being heard.
For me it was second grade, Miami, FL, SHOW AND TELL. I stand in front of the class holding a seal stuffed animal and say, "Seals are mammals, they live in the water, they eat fish and sometimes they're eaten by sharks." As I return to my seat, I think to myself, "Self, that went really well. Let me share something else." I then say out loud to my classmates, "I named him after someone in this class. I named him after Brett MacGyver." Another boy. A boy I had a crush on.
The moment I said those words I felt the temperature in the room shift and I tasted terror.
That day I decided three things about public speaking:
1.
I can't speak
the truth
3.
Being myself
is dangerous
I was a professional actor for over 15 years, trained at one of the top drama conservatories in the United States, and I have spoken on stages to audiences from 5 people to several thousand. And every time I step onto a stage, the same root fear is present. But, I have developed a tool kit that helps me stand on any stage as myself.
If you have a public speaking fear, you're not alone. But the good news is, we have the recipe to help you fear public speaking LESS. We are committed to liberating you from the past, so that you can share your present message with authenticity, vulnerability, and power.
So here's some insight into

how we work:
Traditional public speaking training rewards speakers for "performing" the way we think those with privilege ought to communicate. But this leaves many of us out. For women, POC, LGBTQ+, and other marginalized speakers, traditional communications training can feel like putting on an ill-fitting suit.
We don't just tell you what you do with your hands or teach you how to inflect your voice. Our program is designed to source a powerful original communication style that feels like YOU.
OUR STORY DOULA PROCESS
Fearless Communicators are grounded in BODY, present of MIND, lead from the HEART, and speak into the SPIRIT of our shared humanity.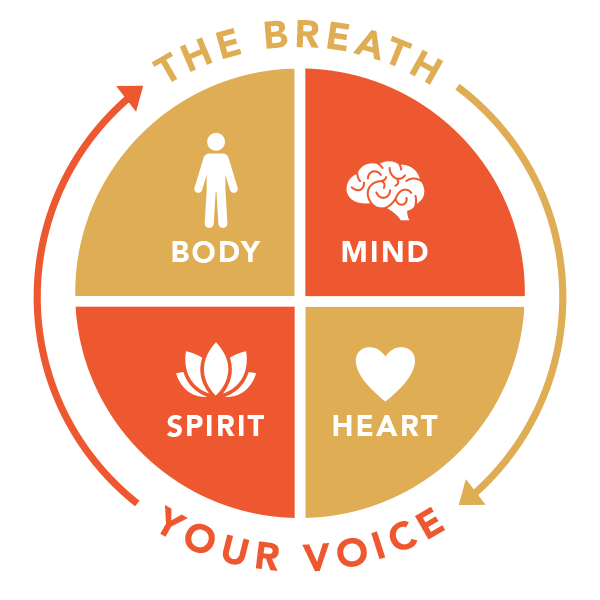 The Story Doula Process®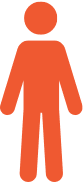 We begin all of our processes by the activating our BODY, bringing awareness to our breath and how our body is engaged in the event of speaking.

We then move to the MIND where we create a new, empowered context for our speaking.  

Next is the HEART, where we dive into storytelling technique and craft content that is personal, impactful, and audience focused.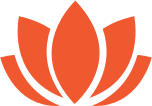 In the final phase, we encourage you to speak into SPIRIT of our shared humanity. We help you bring life to the content you've created, so that when you get up to speak you sound like YOU.
When you are firing on all cylinders, your body is in alignment; you are in the present moment; and you become a vessel for your message, so that you are in communion with your audience. We believe the people that receive your message will be transformed.
Are you ready to be a fearless Communicator? I need support for…
#yas #werk #kickballchange