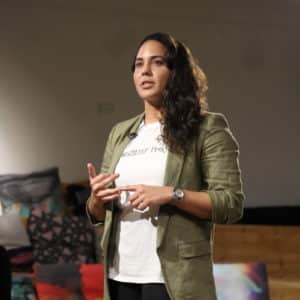 Avishag is a rare female face in the realm of Israeli venture capitalism, holding more than a decade of experience in tech-venture financing, private equity and business development. Avishag's resume, includes: The Arison Group in Tel Aviv, Audax Group in Boston,Partner at the Founders Group in Tel Aviv, where she managed a portfolio worth $2.8 billion.
Avishag is a Co-founder of ABY real estate development company, which she founded in 2009. Avishag was named one of the "40 most successful promising business leaders" by The Marker in 2016, and the only woman in the hi-tech section of the listing. She believes in the convergence power of technology, business and inclusion to enable & empower every citizen to maximize their own human potential.
She is a social and political activist who serves as a mentor, advisor, and board member in social-impact organizations such as Hagal Sheli and Com.unity, as well as tech businesses such as Techstars and IBI ($110M investment fund).
Avishag founded The WESURF Project, a surfing program for women in tech & creative businesses to help them overcome fears, express their unknown talents and unleash their hidden potential.  
As a surfer and a venture capitalist Avishag wishes to bring daring women together to unleash their hidden potential in sea & life, or as she calls it: "from the surfboard to the board room".

Articles & Advice from Avishag
Why you should do what scare you the most?
We want to see more women jumping into their oceans
https://player.fm/series/career-yoga-1402025/avishag-buhbot-about-the-importance-of-women-raising-their-own-funds