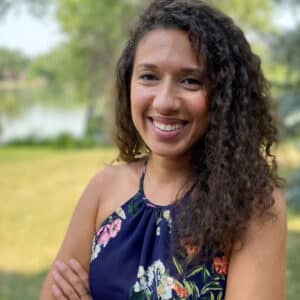 Aria Florant is Co-Founder and Managing Director of Liberation Ventures (LV). At heart, she is a bridge builder; constantly traversing worlds between Black and white, grassroots and corporate, ethnic studies and finance. Throughout, she is weaving partnerships together – across difference – to forge a path toward racial repair in the US.
Prior to launching LV, Aria was an Engagement Manager in McKinsey & Company's Washington D.C. office, where she served public and social sector clients on issues related to strategy, organizational design, racial equity, and financial sustainability. Aria also helped develop the firm's early thinking on how to support clients on topics of racial equity and inclusive growth, which has now evolved into the McKinsey Institute for Black Economic Mobility. She co-authored several research reports on the topic, which can be found at mckinsey.com/bem.
Prior to McKinsey, Aria was a nonprofit practitioner and organizer in East Palo Alto, California, focusing on education, youth development, and civic engagement. In addition, Aria worked as an Education Consultant for the San Mateo County Private Defender Program, helping incarcerated youth navigate and complete college entrance requirements. In 2017, she helped launch the first-ever round of programs for civic leaders at the Barack H. Obama Foundation.
Aria received a BA in Comparative Studies in Race and Ethnicity from Stanford University, an MBA in Management for Social Change from The Wharton School, and an MPA in Management, Leadership, and Decision Sciences from the Harvard Kennedy School. She is a 2021 New Profit Civic Lab Democracy Entrepreneur and a 2021 Atlantic Fellow for Racial Equity.