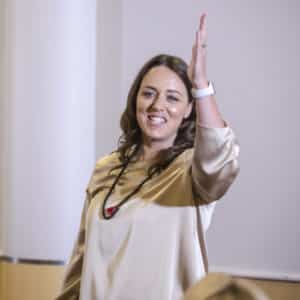 Rachel Grace is a corporate mindfulness speaker, trainer and emotional intelligence leadership coach. As a consultant, Rachel works with leaders and their teams worldwide in both the public and private sector; empowering professionals to master the soft skills they need to get hard results.
All too often, intelligent, experienced and highly skilled professionals fall short of realising their potential for themselves and their organisations because they have not been trained in how to manage the intra-personal and inter-personal space skilfully. Stress, miscommunication and inter-personal strain are the cause of lost time, capacity and profit in (arguably) every organisation across the globe. These "people problems" are common because it is rare for (otherwise) highly skilled professionals to have been trained in the deep skills for self and other management. 

I believe we can do better.
With 20-years personal meditation practice, an Honours degree in psychology, experience in social science research and a powerful knack for communicating complicated concepts in a fun and engaging way, Rachel is proud to be a part of the worldwide movement cultivating more mindfulness and emotional intelligence for higher performance in individuals and organisations.