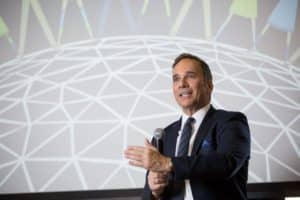 Alan Samuel Cohen, MBA, PCC is an experienced executive and team coach and corporate instructor, with over a decade of experience coaching leaders and teams at companies including MetLife, American Express, Skadden Arps, Tiffany's NBC, and countless PR and Marketing agencies.
 He helps teams work more effectively together, using processes and methods from a vast tool chest – including Emotional Intelligence, and personality assessments, including Myers Briggs.  He has worked with many sales, marketing and leadership teams from many different industries (professional services, entertainment, pharma, consumer products, technology).
He is also a professional speaker and has written books on authentic connection in a digital age, and how to manage conflict and difficult conversations in the workplace.
Prior to becoming a coach, he worked in PR, Marketing and Human Resources for over 25 years, most notably as the Director of Marketing for Scholastic, where he led the team that was responsible for launching the Harry Potter book series, and as Director of Communications for The Broadway League, where he publicized the Tony Awards.
He is funny, engaging and super smart, and has very good table manners.
.
Our lives and careers are a rapid-fire series of choices, events, relationships, missteps, and questions. It's the best connect-the-dots puzzle ever.  Life, Career, and Relationships are all in the dots.  Business is all in the dots. Connections and connecting are everything."   Alan Cohen from The Connection Challenge
Links to Alan's Media Features