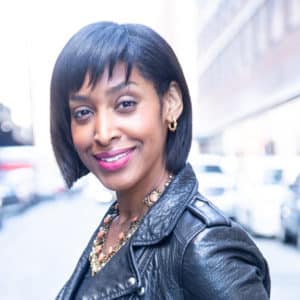 Tiffani Brown is a global business executive, storyteller, intrepid traveler.
Originally from rural North Carolina, she began her career in finance, then moved on to corporate law. She eventually became a global strategist for GroupM, the world's largest media investment group, and currently serves as global head of strategic initiatives for Wavemaker, one of GroupM's agencies. She develops strategies for clients that range from Fortune 100 companies to the new generation of social-media influencers changing the nature of the media business.
Along the way, Tiffani has traveled to more than 40 countries. She also attended culinary school; moonlighted as a chef; and, in collaboration with chef and restaurateur Tom Colicchio, co-founded A Place at the Table, a nonprofit that educates people about hunger and food insecurity in the U.S. Among her goals — besides trying new experiences such as long-distance cycling, skydiving, and the flying trapeze — is to help inspire others to achieve career success without sacrificing their passions.