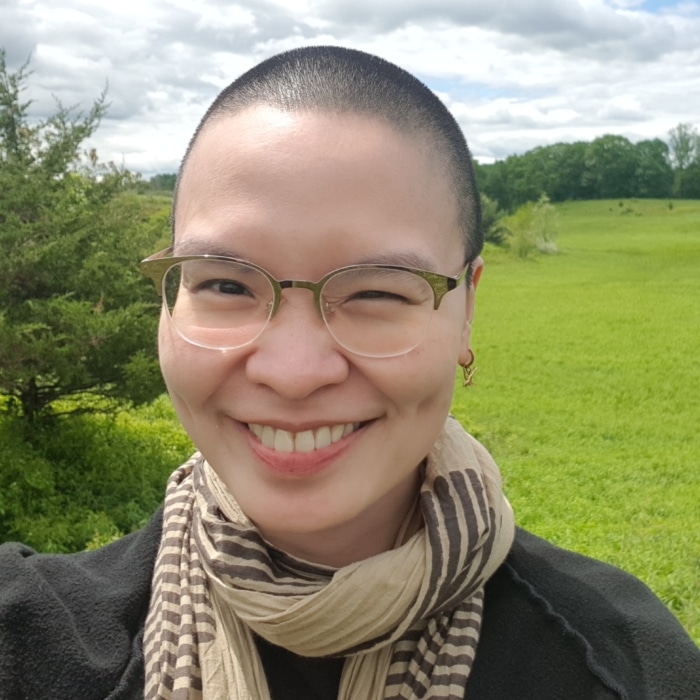 Titania Veda is an embodiment coach and social impact designer with 15+ years of experience in social entrepreneurship, communications, and human-centered design.
Her social impact designer work focuses on co-creating inclusive community programs, developing relevant service experiences, and designing actionable content to support global startups and social impact companies in Asia, Africa, Latin America, Europe, and the US.
As a coach, Titania has been trained in trauma informed yoga, breathwork, and non-violent communications. She facilitates embodiment and connection workshops for various women-led communities and organizations globally, and also supports female entrepreneurs navigating big life transitions through individual coaching. Her workshops are rooted in (re)discovering the pleasure of being in the body, mindful choice, and self care.