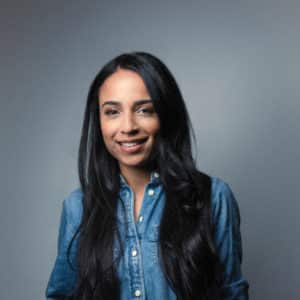 I AM A WOMAN and I am woman from a developing country.  Our communities are not generally served by the large medical device corporations.   I know from personal experience. For over a decade, I was charged with innovating and leading the product development of medical devices globally, at a Fortune 100 Medical Device firm.  Medical technologies are generally designed for the USA and European markets. And let's be real, the hips of African and Latin women have large anatomic variations compared to European hips. One size definitely does not fit all.  My hips don´t lie! After a successful career for nearly a decade, I was so ready to punch! 
Mingling in the NYC med-tech ecosystem, I realized that the next generation of entrepreneurs and innovators are very passionate about their GENIUS medical solutions and the impact they will make on the communities they want to serve. However, they simply lack the product development, regulatory, and quality expertise required from inception to survive and be successful in the second most regulated industry in the world, HEALTHCARE.
The above inspired me to create Genius Shield! 
GENIUS SHIELD protects medical technology innovators while enabling human-centered design. 
We SHIELD genius medical solutions from regulatory and quality risks while protecting human lives from deficient medical devices. 
We SHIELD healthcare investors from supporting non-compliant , fail-prone technologies while educating about their scientific and regulatory viability.
Don't risk your genius medical solution. 
Don't risk people's lives. 
Let us shield your genius while saving lives. 
We are Genius Shield, and we exist to guard your world.
My passion is to develop and invest in emerging medical technologies that have the potential to revolutionize and democratize the health and well-being of ALL people on this planet
EXPERTISE:
Many years of successful track record of innovating and commercializing cutting edge medical device technologies globally in Fortune 100 firm
Evaluating emerging technologies, proving concept, and feasibility of new product development
FDA cGMPs 21 CFR 820 Quality System Medical Devices
ISO 13485 Quality System Medical Devices
ISO 14971 Risk Management Medical Devices
510(k), Design Dossier, Technical File Regulatory Submission
Verification and Validation Testing
Craniomaxillofacial Reconstruction (bioresorbable, bone cements, distraction)
Biomaterials (Hydrogel technologies, tissue engineering, characterization, biomechanics, MRI)
Orthopedics (spine, cartilage repair)
MOST PROUD OF:
• The Leadership and Courage I showed by creating a Clinical Gait Analysis Laboratory in my home country of Venezuela, which is the second laboratory of this kind in the entire country to help both the patients and advance biomechanics in the region
• Inspiring Latin Women in STEM by being the first Latina elected as the Student Representative to serve on the board of the International Society of Biomechanics after a worldwide vote
• The Creativity and Innovation that led me to be the inventor of 2 life saving medical technologies
• My Family for giving me the support and opportunity to be the first person in my family to pursue a higher education in a foreign country
FUN FACT: I was made in Venezuela, thus my 4 names can never fit in my driver's license!