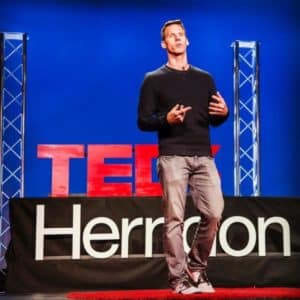 A dynamic Keynote Speaker, Change Agent, Environmental Scientist, and author focused on energy, water, and waste efficiency. Envisions and supports the vision of others towards a world that balances people, profit, and the environment. He has helped communities and organizations around the globe find sustainable profitable solutions by translating policy-level approaches into tactical programs and projects.
Hand-picked by the executive team to turn around underperforming programs; accomplished leader known and respected for leading successful change in projects and building credibility with executive teams and staff.
As a solutions driver, he bridges gaps between business objectives and technology in diverse built environments including pharmaceutical manufacturing, labs, office buildings, schools, single-/multi-family housing, and community developments utilizing ISO 50001 and LEED® standards and controls. He has written legislative, school, municipal, and corporate policies and developed programs supporting sustainable development and resilience for the built environment for more than a decade.
Mike was called upon by the US Congress Energy Efficiency Forum to discuss energy efficiency applications, and by the United Nations Climate Action Forum to discuss sustainability and resilience and how these initiatives support the Paris Climate Agreement. This led to conversations at Georgetown and Carnegie Mellon universities on the implementation of sustainable practices and is an adjunct at the University of Houston.
His efforts have been featured in The New York Times and various national broadcast outlets. His first TEDx talk, "A Zero Energy Water Waste Future," focused on the future of energy, water, and waste reduction and zeroing in our communities. His second TEDx Talk "The Time to RISE" focuses on resilience building back after disasters.
Mike's advisement culminated in the implementation of leading-edge sustainability initiatives in Washington DC. His direction as the program lead for DC Public Schools' modernization project, reporting to and working with city leadership, included DC's multi-year climate mitigation plan and incorporation of resilience in the built environment resulted in updated Design Guidelines, Building Automation Controls, and Commissioning standards, as published in International Journal Innovation and Sustainable Development.
Mike's experience now influences the implementation of sustainability strategies including Zero Carbon and Zero Waste implementation at AstraZeneca's Gaithersburg Campus and beyond.
Links to Mike's Media Features