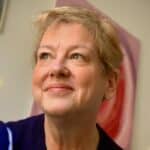 As an experienced organizational leader, COO, Chief of Staff and CEO, I bring a track record of successfully developing growth strategies that have exceeded KPIs while leading business units in day-to-day operations. Highlights include:
• Experienced change leader, transforming performance, e.g. achieved double-digit improvements in program outcomes via improved data-driven decision making and increased accountability.
• Drove development of four long-term strategic plans as CEO or c-level executive. All were approved by the Board; all succeeded in driving stronger outcomes.
• Strong financial leadership: 100% clean audit record across 20+ audits in a long career.
• Effective project manager; led development of new systems or processes for HR, IT, Program Development and Monitoring, Finance, and more.
• Increased fundraising revenue in four organizations, e.g. by 33% in the first year.
• Strong EQ and influencer abilities in situations with limited leverage, e.g. led countless successful contract negotiations, drove business case for investments and programs, turned conflict into opportunity.
• People-focused manager who builds engaged, positive organizational culture, e.g. improved retention by almost 50% while developing staff, including promotions.