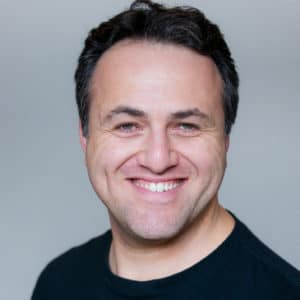 Gil joined UpWest Labs as a Founding Partner in 2012, opening the firm's Silicon Valley office. He is passionate about helping entrepreneurs realize their dreams of building large companies and providing resources to get them there faster.
Prior to UpWest Labs, Gil was the VP of Operations Management at Yahoo! for two years after working with the Corporate Development group for four years. During his time at Yahoo! he worked on strategy & acquisitions, drove business for the Tech Infrastructure organization and managed relationships with the Israeli ecosystem of investors, entrepreneurs and startups. He led the acquisition of Yahoo!'s first Israel-based startup and helped open the company's first R&D center in Haifa.
Before that, Gil served as a consultant advising Fortune 500 companies for the Boston Consulting Group in New York. He holds a BA in Economics & Business Administration from the Hebrew University of Jerusalem, and an MBA with Honors from the Wharton School of the University of Pennsylvania.
Outside of work, Gil enjoys going to live music performances (Coachella Music Festival is his annual highlight). He is also an avid sports fan, and though soccer is at the top of his list, he will pretty much watch anything that has a ball and/or timer involved.
Links to Gil's Media features