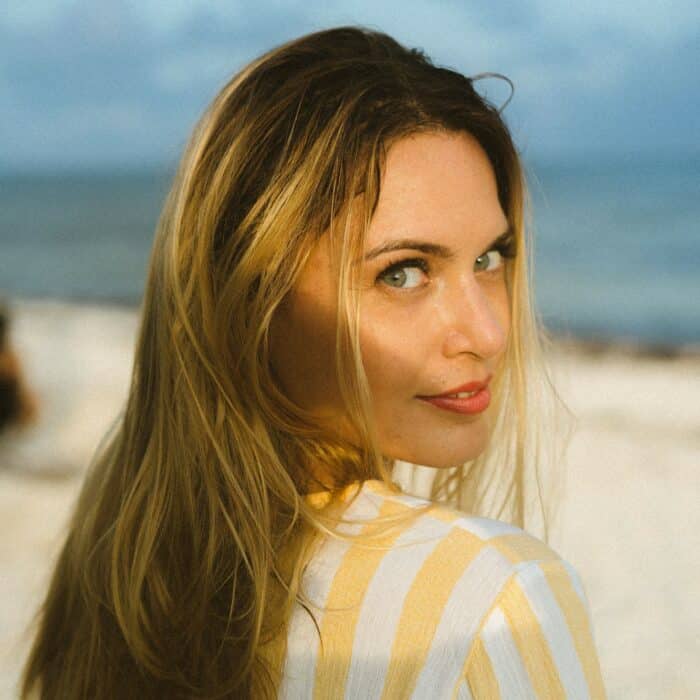 Steph Houle is a creative leader from New York City with a career in Product Design. Steph concentrates on branding, experience design, and innovation for a variety of global clientele, including Fearless Communicators®.
Steph's leadership is rooted in empathy and fueled by passion. Over the years, from building and coaching teams, making impactful organizational change, and her own personal development, Steph has come to know the immense power of coaching.
Because of this, Steph founded City In The Playa – a self expression coaching firm that hosts workshops, retreats, and events (both in-person and online). City In The Playa regularly offers two signature workshops online: Authentic You and Showing Up Powerfully As Your Authentic Truth. Steph also takes on exclusive 1:1 coaching clients as part of her Self Expression Coaching Program. She also creates custom, transformative VIP coaching experiences in beautiful locations.
It's through the unfolding and sharing of Steph's own personal healing and growth journey that her work has most come to life. Steph is inspired to live her most expanded life and to constantly share her inspiration with others. Steph believes everyone is capable of living the life of their dreams – whatever that means to you. And to everyone, that answer is deeply personal and unique. Steph knows the biggest challenge here is gaining clarity into who you really are and what you really want. Because finding that is where the real magic is.