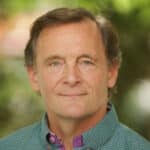 Rich Heller MSW, CPC, ELI MP
Rich Heller serves at FamilyKind as a coach, parent coordinator, and parent educator. Rich is a "Conflict Coach" who works with people engaged in high levels of conflict so that they can create cooperation out of conflict. He works with individuals and couples, focusing on how they can have a relationship that works with minimum friction and maximum support for their children. Additionally Rich helps organizations and businesses transform destructive conflict into a vehicle for change and innovation.
He went to Vassar College for his BA, Hunter School of Social Work for his MA, a trained in mediation with the Center for Understanding in Conflict, and trained in Parent Coordination through the AFCC. He is a Certified Professional Coach, and an ELI Master Practitioner.
No stranger to conflict. Rich Heller grew up in NYC, is a child of divorce, has been divorced, and successfully remarried. He and his partner Katherine have been married for over 20 years and launched five children into the world.