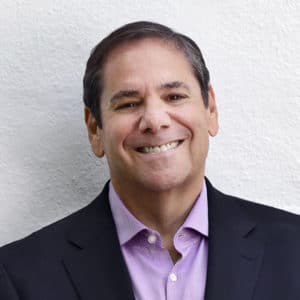 What will make your life feel rich and rewarding?
That's the bottom line in creating your financial plan. Yes, the numbers matter, but they don't exist in a vacuum. Until you know—really know—what you value most, it's tough to create a sustainable plan to get there.
The most important part of my work is to help you become clear on what matters most to you. My goal is to create a values-based money plan for you that will put you on a path to achieving your dreams. I'm a fee-only CFP®, Registered Investment Advisor (upholding the fiduciary standard) and I've built a team of like-minded professionals at Financial Life Focus.
My trademark is candor, always delivered with care. I've worked with over 4,000 women, men and families in my one-on-one consults, led workshops and trainings in over a dozen cities and given talks to thousands of people. My most recent book "The Feel Rich Project" is all about how to transform your relationship with money.
And I'm proud to be named to the #6 spot on @Investopedia's 2018 Top 100 Most Influential Advisors. You can get a good sense of the advice I live by in my regular columns in Inc, Forbes and Psychology Today (or sign up for my weekly emails) and learn more about the role of money in your life.
Specialties: Financial Life Planning | Life Transitions Planning | Wealth Accumulation | Financial Planning | Wealth Advisor | Certified Financial Planner (CFP) | Financial Speaker | Financial Author
Links to Michael's Media Features
Psychology Today Column
Forbes Column