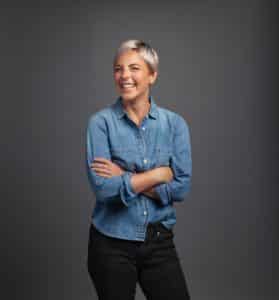 Lydia Slaby is an advocate and storyteller focused on empowering people, communities, and organizations faced with upheaval. A survivor of multiple health challenges, she is dedicated to helping people recognize, accept, and thrive inside transformation. Her well-received debut memoir, WAIT, IT GETS WORSE, chronicles her own survival and transition from control freak to human being.
She was a corporate attorney for five years, a public servant for six, a student at fancy universities for seven, a board member for multiple nonprofits for 15, and a self-diagnosed control freak for 35, all of which has made her fearless in most situations, unless there's a German Shepherd involved.
She is a survivor of life with a sarcastic yet gracious sense of humor, smoothed over by the quiet time she spends with her husband and cats in upstate New York feeding her inner introvert, baking her way through writer's block.