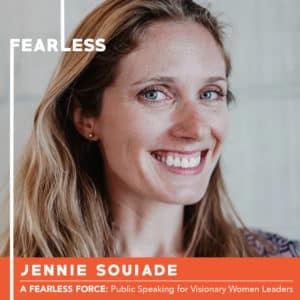 Creative Director, Mother, Wife, Woman, Being…
My forté is flowing with the Universe, to transform ideas into creations in collaboration with others. I exist to create beauty, amplify love, champion authenticity, and hold the space for inspiration. I'm a miracle-minded being. I believe in creating experiences that touch real people, somehow making (all) lives better—that's what lights my fire and fuels my passion.
As a former art director at global advertising agencies (Saatchi & Saatchi, McCann) and as a creative leader at two tech startups, Jennie's experiences come full circle as the founder of Magentic, a creative transformation agency.
*While our essence is 'magnetic' our brand is 'Magentic' – please note the spelling.*