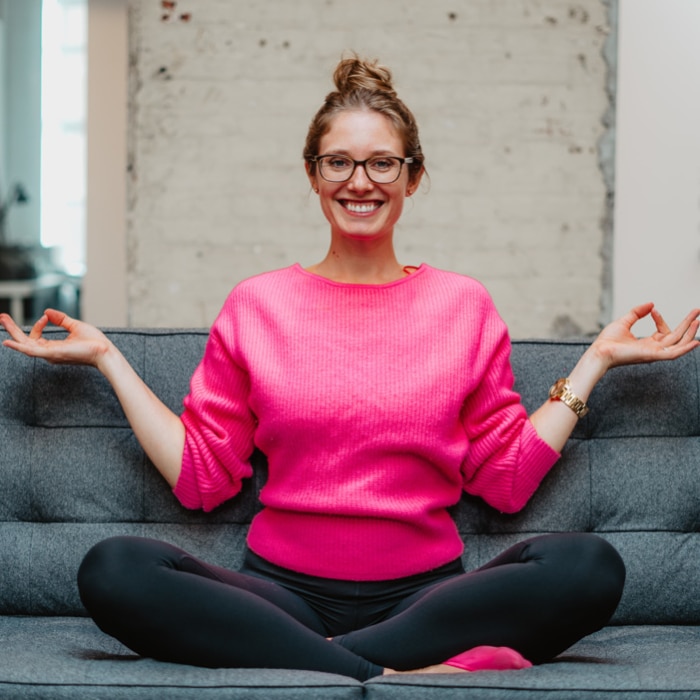 Creative Director, Mother, Wife, Woman, Being…
Jennie Souiade is the Founder and CEO of Magentic, a creative transformation agency that expertly guides brands to a place of authentic alignment and identity with end-to-end creative direction. She previously served as an International Art Director at leading global advertising agencies (Saatchi & Saatchi in Singapore & McCann in Paris) and as a Director and Creative Leader with two east-coast tech startups.
Jennie believes in leading with kind compassion. The depth of energy that she extends to her clients is built on a foundation from big, international experiences, paired with midwestern roots and humble startup grit. Balancing life and work with three beautiful young kids, her yogini serenity is practiced and her patience is proven (yet ever-challenged).
Jennie serves as an expert in helping brands filter through the process of decision-making. With shrewd, big-picture vision and meticulous craft, she's here to take you on, whatever your scope or pace (within reason). After collaborating with you on your goals, she'll name or rename your company, create your logo, craft your website experience, project-manage your offshoot startup-company from your 100-year-old growth-plateaued company, or run an introspectively inspiring values workshop for your organization's ever-evolving culture — Jennie and her team work with you to create exquisite content and experiences, so every expression of you and your company is clear, conscious, and chosen with confidence.
"When we are in alignment with ourselves, decisions become simple. We flow. You can start by asking questions of yourself: Is this in line with my integrity? Does this support my mission? Will this make me feel good? When we are guided by a focused vision, a clear trajectory opens to accelerate our path and empowers our force of good. Authentic alignment begins within. The space we create for you to bravely dive in isn't just magnetic, it's Magentic."
Links to Jennie's Media Features